Every new year most Christians look for ways to grow our spiritual life, get back to church and re-engage with scripture.  One way to do that is to set aside the time in our busy schedules to nourish our souls.  That can be hard unless you have a plan.  2023 is a great year to read the Bible through.  I'm offering a Chronological Bible Reading Planner that will help you walk through the Bible in a year's time.  It's a digital product you can download for only $5.  Let's take a closer look into what the planner has to offer to help you!
Read Through the Entire Bible
This planner will allow you to read through the entire Bible in a year. The readings are generally in chronological order according to when events happened.  Reading the Bible from a chronological perspective will help you understand Bible history and how prophets spoke into the culture of the day.  It will also help with understanding the divided kingdom period, much of which is recorded in 1 & 2 Kings and 1 & 2 Chronicles.  When you read the gospels chronologically, you'll watch Jesus' ministry unfold and see his teaching become more focused with each step closer to the cross.  Try a chronological reading this year and see what new insights you gain!
Rules of the Road
Be sure to read through the Bible Study Tips included with the planner. This way, you'll learn to properly draw out lessons from the Bible and avoid any error!  You'll discover the big picture of scripture and trace threads of that big picture as you read through the Bible.
Just Start!
You might not be starting this process on January 1st. That's ok. This planner is designed to start any time. Circle your start date on the included calendar. The point is to stick with it!  And we've included a Daily Bible Reading Checklist so that you can keep up with each reading.  A checklist is a great way to record progress and keep you on track. You may find yourself skipping a day or even a week, but you'll always know exactly where to pick up again if you use the checklist!
Record Your Thoughts
We've provided printable Daily Journaling and Weekly Reflections sheets so that you can record your thoughts. Recording what you're learning will help you grow spiritually this year. We've also provided the printable Monthly Personal Reflections sheet to help you record your spiritual growth and answers to prayer. These are great tools to help you see how God is working in your life.  
Keep a Gratitude Journal
It's important to thank God for all the wonderful ways that he is working around you.  Periodically recording the blessings in your life can become a great family keepsake.  You'll enjoy looking back on the Gratitude Journal as a reminder of the faithfulness of God.  Thanksgiving Day would be a perfect time to review your Gratitude Journal!  
I hope you'll download this Chronological Daily Bible Reading Planner as you make the commitment to read the Bible through in 2023!  

Some Additional Resources
You may also be looking for some resources for family devotions.  The new year is a great time to implement family devotions and I've found some really great resources to help!  If you can set aside ten minutes a day with your family, you can work through the entire Bible.  Here are some selections from Marty Machowski, a Family Life Pastor out of Glen Mills, PA!
Wise Up: 10-Minute Family Devotions in Proverbs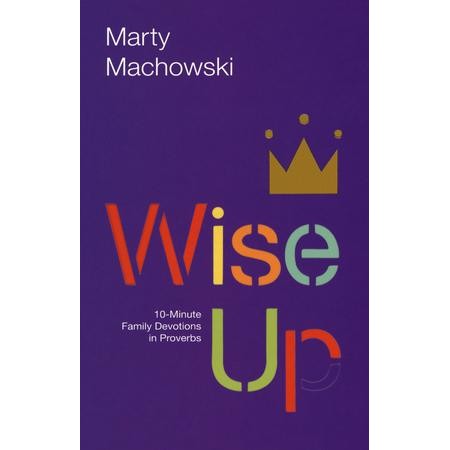 Proverbs is the book of wisdom!  Take ten minutes a day to learn how to be wiser in this world. Click on the picture to learn more or order.
Listen Up:  10-Minute Family Devotions on the Parables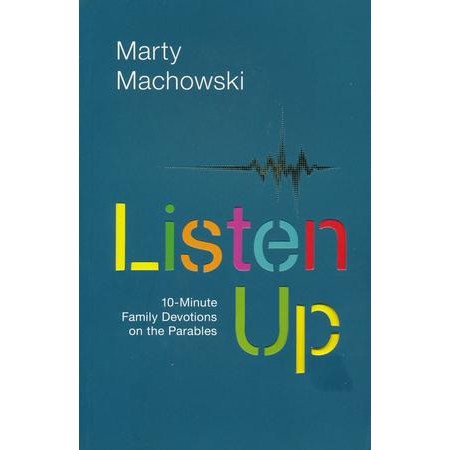 Learn from Jesus as he teaches through parables.  Just ten minutes a day! Click on the picture to learn more or order.
Long Story Short: 10-Minute Devotions To Draw Your Family to God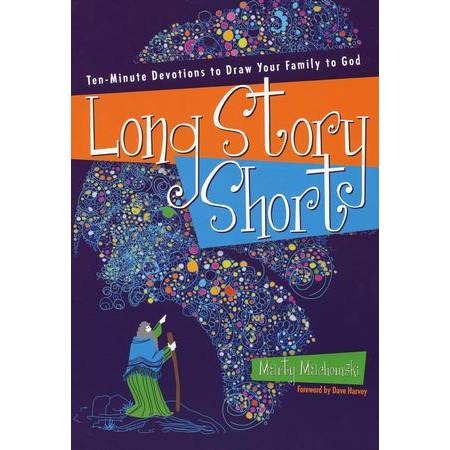 Just like the title says, these ten-minute devotions will walk your family through the Old Testament. Click on the picture to learn more or order.
Old Story New:  10-Minute Devotions To Draw Your Family to God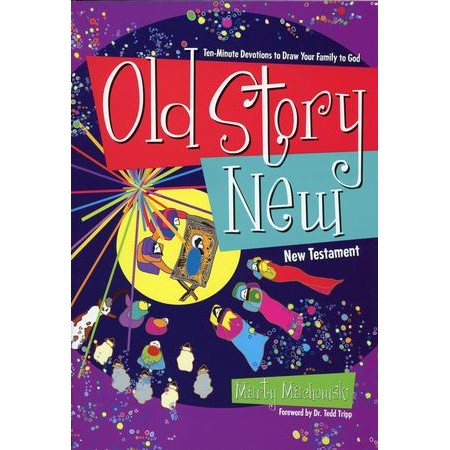 Keep your devotion time going as you work through the New Testament with ten-minute family devos!  Click on the picture to learn more or order.
This post contains affiliate links, which means I receive a small commission, at no extra cost to you, if you make a purchase using this link. Please see my disclosure for more details.
So, make a New Year's resolution to be in God's word this year!  You won't regret the time you've spent getting to know God on a more personal level and I guarantee that you'll be wiser at the end of 2023! 
I have more ideas!
Looking for some additional resources or want a direct link to the weekly blog posts?  Be sure to sign up for our newsletter!  You'll get great resources sent straight to your inbox!