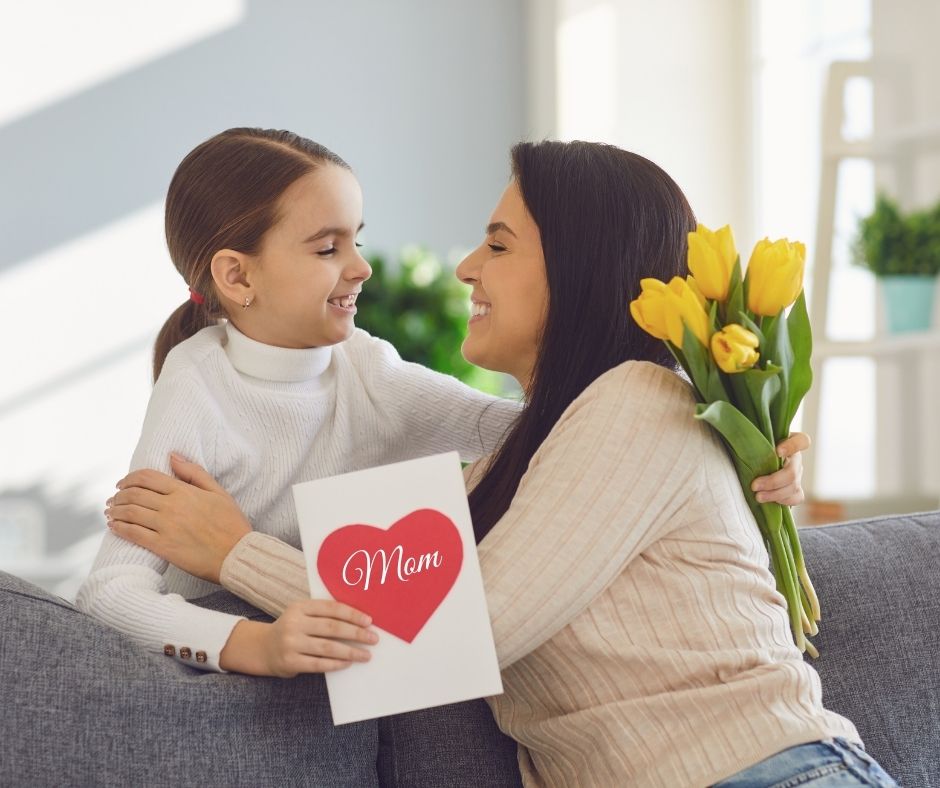 Each year as Mother's Day rolls around, we get all sentimental, desiring to honor our moms and make them feel special. Nothing is wrong with this sentiment! We should honor moms and we should make them feel special because they are special!
A Year of Challenges
As I have been thinking about Mother's Day for 2021, I can't help but look back on the previous year. I'm probably a bit more sentimental about moms this year. Our national lockdown, with schools meeting virtually and the demands placed on so many women, has put the spotlight on motherhood. Most moms stepped up to the plate and added educators to their already long list of responsibilities. As each day passed, the demands grew, and mothers knew what to do. You carried the weight, the unknowns of this pandemic. You protected your family and you sanitized everything! You comforted and nurtured your children. You tried to insulate from all of the press around this dreadful disease. You laughed at the future, even on days when it was hard to crack that smile. Perhaps you didn't think you were doing it well, but you were embracing the challenge, and your dedication to making the best of your circumstances is what has carried your family through this past year.
With God's Help
And you know what? You were not alone! God was enabling and empowering, guiding and directing, providing and prodding, showing you the way in the midst of the uncertainties. That's one of the big takeaways from this past year, that as followers of Jesus, we were never alone in our circumstances. Our confidence in the Lord grew and our reliance on Him strengthened us. So, I hope as you look back this Mother's Day, you will see just how far you have been stretched and how much you have grown in spite of some very difficult days.
Mother's Day Can Be Hard
One of my favorite Mother's Day prayers is an all-inclusive kind of prayer that recognizes some women have trouble with Mother's Day. The reasons are varied, most defined by personal circumstances. Some women wanted to be a mom, but that never worked out for them. Others have experienced the loss of a child. Some moms have strained relationships with their children. And for some, the loss of their own mother clouds the celebrations. And again, the big takeaway from this past year is that when we put our circumstances in God's hands, He is more than capable of helping us through those circumstances. So, I guess my Mother's Day prayer is really a prayer for us every day. I've formatted the prayer as a pretty little free printable. Post it on the fridge or your mirror, send it to a friend to brighten her day. Let it serve as a reminder to pray for the many mothers you know, and perhaps even yourself. Most importantly, I hope as you pray this prayer, it reminds you to trust God with your own circumstances and to find peace, comfort, hope, and joy in Jesus.
Click here for a free printable of the prayer.