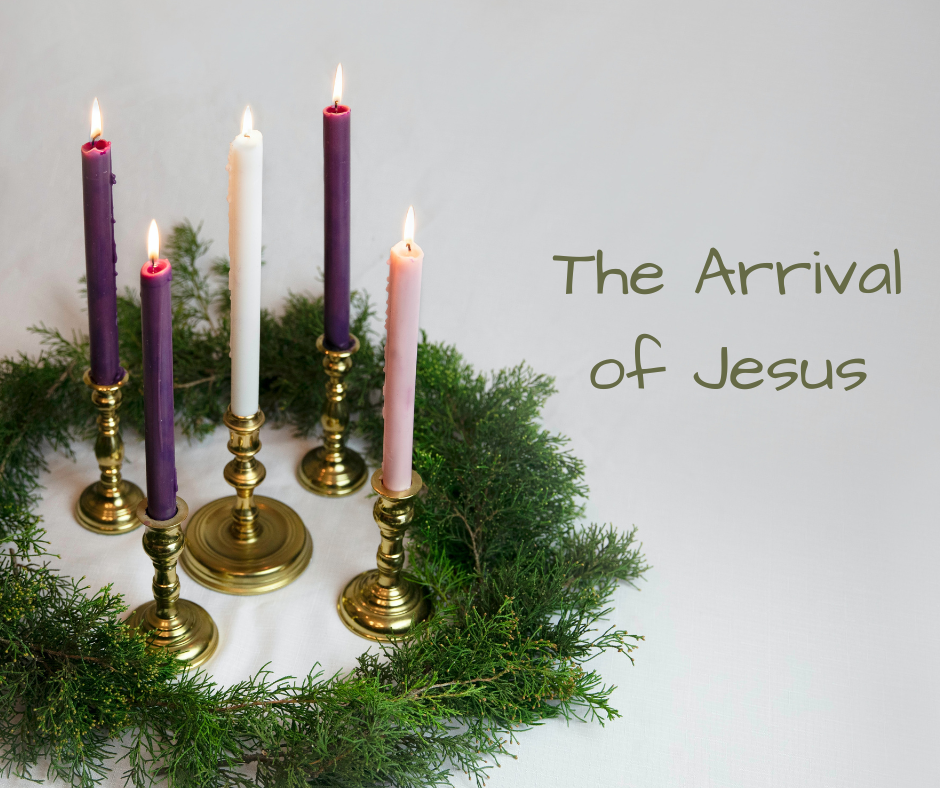 Advent this year will begin on November 27th.  As we approach Christmas, advent is a time when we pause to remember the first coming of Jesus and anticipate his second coming.  The word advent means "arrival" or "an appearing" or "coming into place."  Christmas celebrates Jesus' first appearing.  And Christians anticipate Jesus' second coming sometime in the future.  Advent is a special way of remembering and anticipating.  Traditionally, we celebrate advent by arranging five candles in an evergreen wreath.  Each of the candles has a special meaning (faith, hope, love, peace, joy).   All of these point to our eternal life in Christ who is the light of the world.  Celebrating the arrival of Jesus at home can help your whole family appreciate the true meaning of Christmas.  Let's explore how you can help your children celebrate the arrival of Jesus.
Celebrating Advent With Family
Making Advent a part of your family tradition is pretty easy.  You can assemble your own Advent wreath (or purchase a pre-made one) and set aside some time as a family to reflect on the arrival of Jesus.  That will be the harder part, carving out the time!  We all say we want to focus on the true meaning of Christmas.  Now is the time to plan that!  Fortunately, there are plenty of resources to help with the content you'll use each week.  Last year I reviewed Prepare Him Room by Marty Machowski.  This is a more traditional approach to the advent season.   You can read all about it HERE.  This year, I thought I would introduce you to another creative way to celebrate advent.  Let's take a closer look at Jotham's Journey:  A Family Story for Advent. 
Jotham's Journey
Arnold Ytreeide takes us back to the time right before Jesus' birth.  In this fictional story, your child will be immersed in the culture of Bible times. Jotham, a 10 year old shepherd boy, decides to run away from home when his father won't let him go to the city with his older brothers.  When Jotham finally returns to their camp site, his family is gone!  Evidence suggests that Jotham is killed by a wild animal.  But Jotham is very much alive!  As Jotham tries to locate his family, you'll journey with him and along the way watch the details of the Christmas story unfold.  Jotham's journey includes new friends, multiple encounters with enemies, and a beautiful star.  Adventure, surprises and unexpected reunions make Jotham's journey exciting.  And the as are whispers of a coming Messiah will capture your child's attention!   
Features That Make This An Advent Resource
As you read each chapter of Jotham's Journey, discuss the questions at the end of the day's story.  These questions will help in your own preparation for the Messiah.  By relating to some of Jotham's own feelings and failures, children are better able to prepare their young hearts for the coming Messiah.  Ytreeide also incorporates Old Testament prophecies to help us better understand the role of  Messiah and his mysterious arrival.  In the back of the book, Ytreeide gives alternative ways to use the story for family advent so that you can complete the story by Christmas day.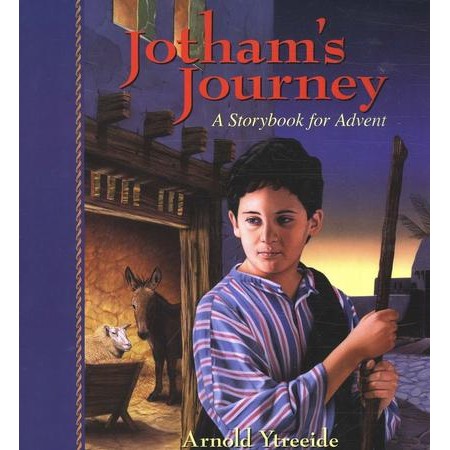 This post contains affiliate links, which means I receive a small commission, at no extra cost to you, if you make a purchase using this link. Please see my disclosure for more details.
Celebrating Advent at home is a special time with family.  It gives you the chance to make Jesus central to your Christmas celebration.  And it will help your children understand why Jesus' birth is so important to the world and to each of them personally.  I hope you will enjoy Jotham's Journey this year and for years to come as you remember and anticipate the arrival of Jesus. 
I Have More Ideas!
Be sure to sign up for our newsletter and get weekly emails when a new blog is posted!  You'll get great resources sent straight to your inbox!