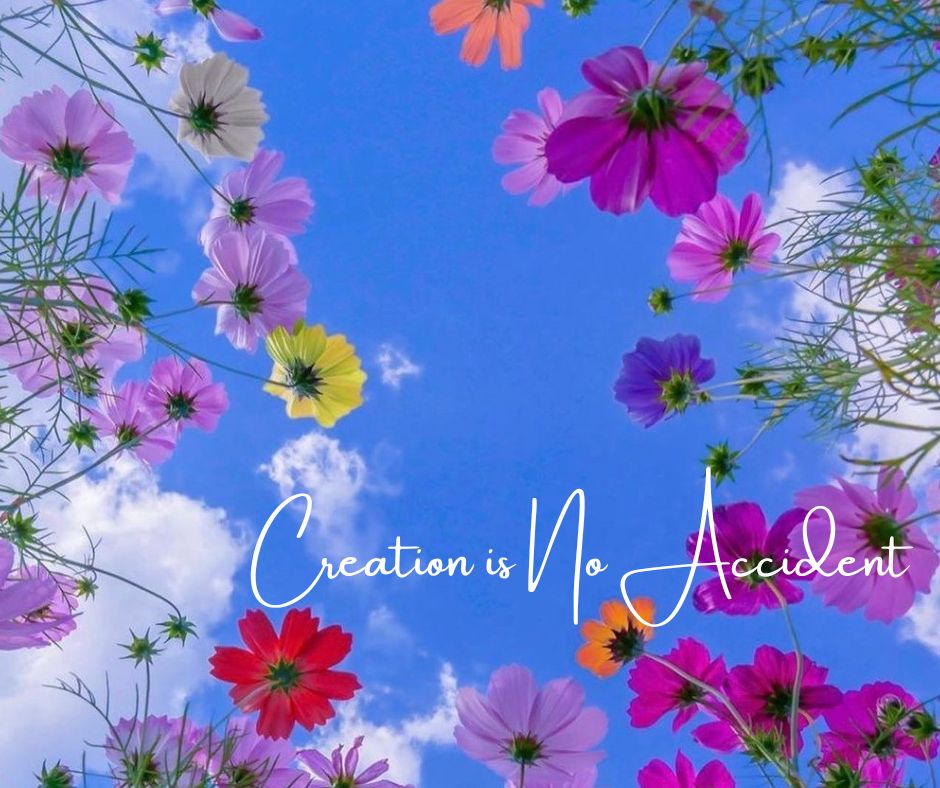 I've recently dusted off some great resources in my stack of children's books.  I used several of these for our annual Mimi and Pappy Vacation Bible School.  Three of our grandchildren came for the fun-filled week.  What a great week!  We learned so much about the Bible and about our grandchildren.  These are precious days with them for sure!  Now, back to the book recommendation!  I'd like to introduce you to Pig and the Accidental Oink!   It's written and illustrated by husband and wife duo J. and D. Camorlinga.  This book teaches that creation is no accident!  I have reviewed several of their books in previous posts.  You can read those by following the links below.
Review of Fox and the Hard Day
Review of Pooch and the Pearly Gates
Pig and the Accidental Oink!
In Pig and the Accidental Oink!,  James and Ruth come upon a grumpy pig wallowing in the mud.  Pig is baffled that James and Ruth are thanking God for the wonderful world he created.  Pig challenges them with a phrase all Christians have heard.  "You don't REALLY believe that God made everything, do you?!"  Now James and Ruth must learn why they believe what they believe.  Culture teaches our children they are the result of an accident.  But the Bible teaches that God created us on purpose!  Knowing God created them on purpose builds confidence in children. This book is a first step for teaching apologetics to your children.   Just like James and Ruth, we all need to learn that creation is no accident! The authors don't give an age range, but I think these books are appropriate for elementary aged children.
Additional Apologetic Resources
Searching for some additional resources on apologetics for children?  Please consider the children's books by author J. Warner Wallace.  I have reviewed his books in past posts.  You can access those by clicking on the button below.
This post contains affiliate links, which means I receive a small commission, at no extra cost to you, if you make a purchase using this link. Please see my disclosure for more details.
I have more ideas!
Need more help?  Be sure to sign up for our newsletter and weekly reminders of new blog posts!  You'll get great resources sent straight to your inbox!